Wigston Food Bank
Organised by the Lions Clubs International (Oadby & Wigston branch), this is a self referral food bank. If you need help, you can just turn up, bring photo ID, proof of address, your own shopping bags (or trolley), and the suggested donation of £1.20. You will be provided with two bags of food for you and your family.
Held fortnightly at South Wigston Congregational Church Hall, 48 Blaby Road, South Wigston, Leicester LE18 4SD.
Foodbank dates:
2023
November 13th, 27th
December 11th, 18th
2024
January 8th, 22nd
February 5th, 19th
March 4th, 18th
April 1st, 15th, 29th
May 13th, 27th
June 10th, 24th
July 8th, 22nd
August 5th, 19th
September 2nd, 16th, 30th
October 14th, 28th
November 11th, 25th
December 9th, 16th, 23rd

2025
January 6th, 20th

Bank Holidays - we are open as normal, except Christmas.
For further information call 07818 603 699 or email owlionsclub@live.co.uk.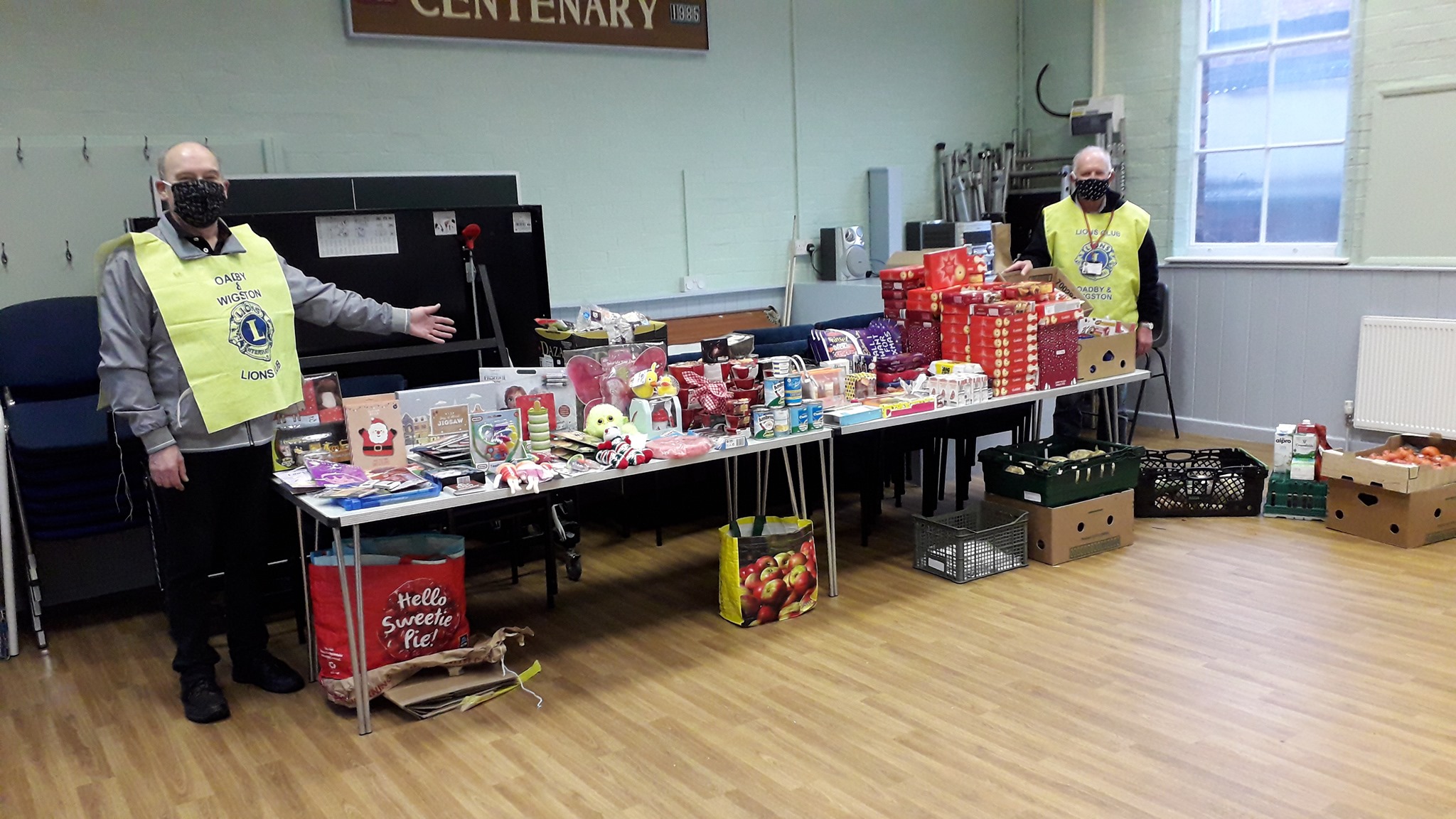 ---
A big thanks to the staff and pupils of Parklands Primary School, South Wigston. They donated a mountain of food from their Harvest Festival to the South Wigston Foodbank. In today's tough climate this was a gift that will help so many families in the area.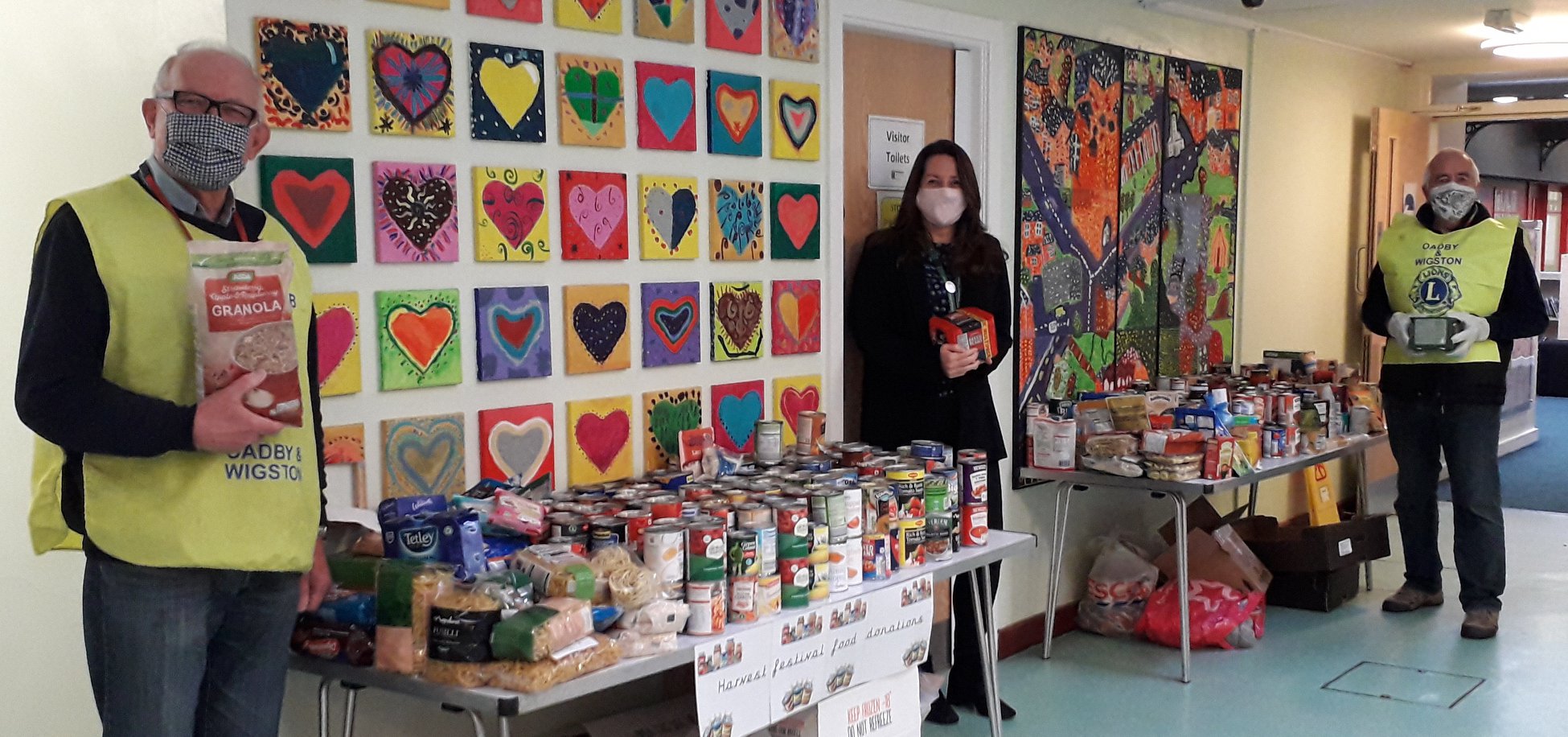 Photo: School Head, Mrs. Andrews, with Chris Huscroft and David Swanson from the Oadby & Wigston Lions Club. Two large tables stacked with the packets and tins of food donated by the staff and pupils.
---
A great big thank you to the members of Slimming World Wigston for their donation to Oadby & Wigston Lions Club for the South Wigston Food Bank.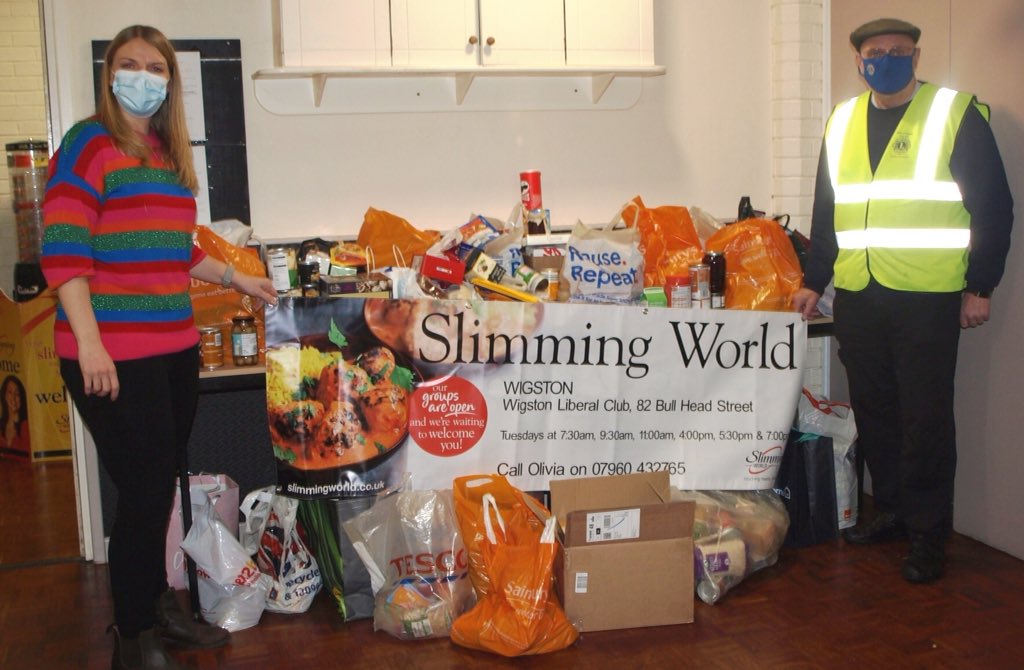 ---
It's important to have a wide variety of produce to hand out at the South Wigston Foodbank. We collect from Tesco and Sainsbury's supermarkets and also top up our stores from the FareShare food collection depots.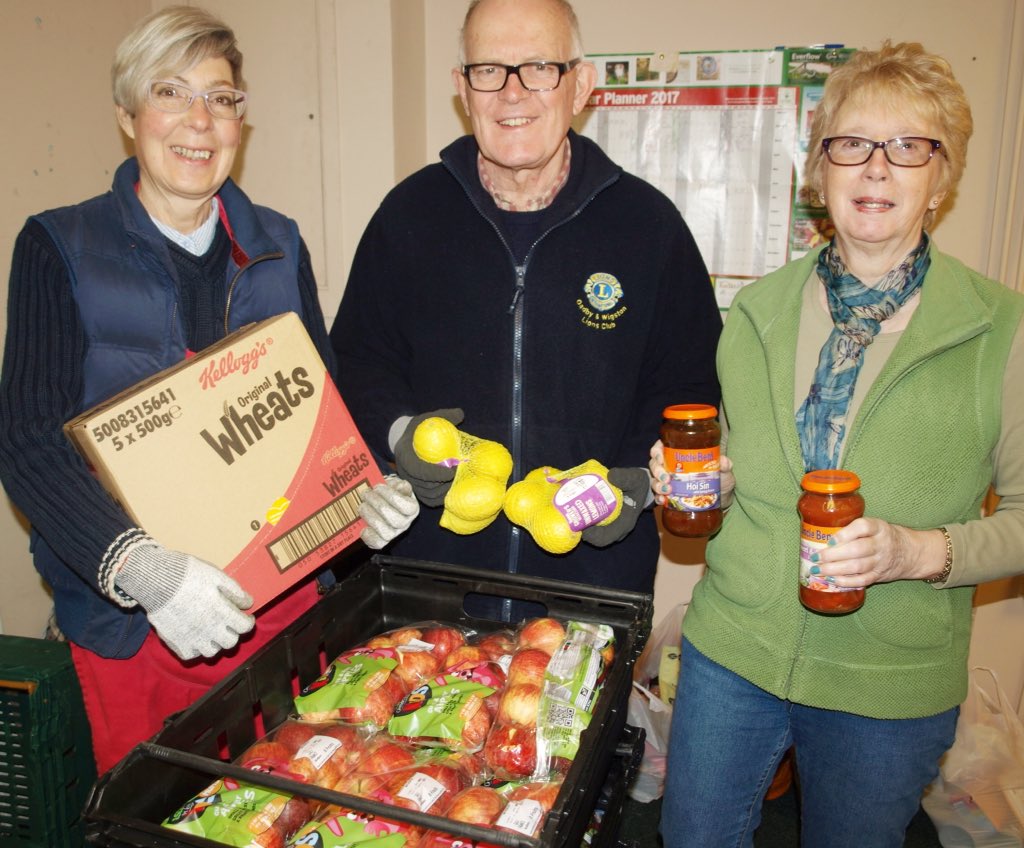 ---